WHY COACH WITH MACKENZIE?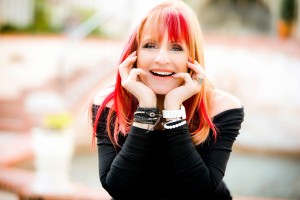 That's simple! If you are ready to begin living the "I AM FABULOUS" chapter of your life and are looking for a coach/mentor who will partner with you in creating the perfect program designed especially for you, then you need MacKenzie.
She is creative, versatile and compassionate with strong motivational talents and a track record that exceeds the expectations of women of all ages and background circumstances.
MacKenzie is committed to the success of the women she works with. To this end, she promotes truth, not illusion. She has the rare attribute of being able to encourage and discipline. In addition, she brings a playful spirit, a significant knowledge base, practical tools and lots of personal experience to the coaching experience. Clients emerge having a new relationship with self and are able to look in the mirror and say: "I AM FABULOUS!"
MacKenzie offers a variety of coaching opportunities ranging from the basic get started Ignite Change program, to a personal VIP DAY, to a 12 week DARE TO BE FABULOUS experience, to the new and exciting membership to FAB YOU.
If you would like to discover your most fabulous self and experience the success that others have found while coaching with MacKenzie, we invite you to look at MacKenzie's coaching options.
"DARE TO BE FABULOUS AND FIT"
One – on – One 12 week Coaching Programs
Picture the personal transformation that could happen partnering with MacKenzie for a 12 week intensive DARE TO BE FABULOUS makeover. Your custom designed experience begins with an introduction to the FAB7, followed by a self awareness assessment, which provides the starting point for your DARE TO BE FABULOUS makeover.
MacKenzie brings wisdom, clarity and encouragement as the two of you work together to create the perfect plan for the change you desire. During your 12 weeks you will be face to face with MacKenzie for 60 minutes each week and unlimited email access at all times.
Prepare to emerge having a new relationship with yourself!
You look in the mirror and say, "I AM FABULOUS!!!"

"DARE TO BE FABULOUS AND FIT"
One – on – One Personal VIP Day
Imagine what could happen to your life if you had MacKenzie's complete attention for one full day. Stunning transformations occur during these one day sessions. First, MacKenzie will have you fill out a questionnaire about what you hope to accomplish in your day with her.
On your day, you will be with MacKenzie for 6 hours. Focused on nothing but creating the perfect plan for the change you desire. Come prepared to emerge with a new 'I AM FABULOUS' relationship with self.

FabYOUniversity VIP Membership
As a FAB YOU member, you will be part of a community of women who have joined the DARE TO BE FABULOUS REVOLUTION! Learn and grow from fellow students as well as everything else FAB YOU has to offer.
Membership comes with many benefits. Check them out by clicking the member benefits button below.

"DARE TO BE FABULOUS AND FIT"
Ignite Change Program
If you are ready to create positive change and resolve the conflicts you have with yourself, then Ignite Change is a great place to begin. Take the 1ST step. Start at the beginning and explore the pieces necessary to create your I AM FABULOUS LIFE!

Contact MacKenzie About a Coaching Program Today!